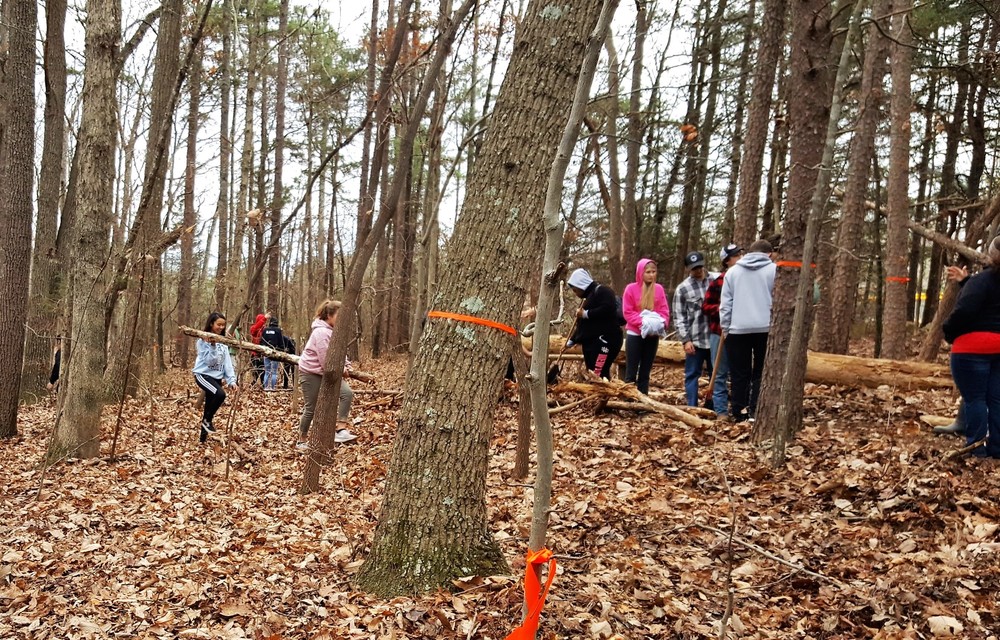 RCS Students Help with Environmental Education Trail
Phyliss Boatwright
Tuesday, May 14, 2019
The Person County Recreation, Arts and Parks Department is adding a new nature trail focused on environmental education at The Rock Athletic Complex (formerly the Sportsplex).
John Hill, Director of the Recreation, Arts and Parks Department, said, "This will be a great addition offering visitors something to do along with the athletic opportunities already available."
A grand opening celebration for the Rock Nature Trail will be held on Thursday, May 23, at 5:30 p.m. Attendees will be able to experience nature while learning about the environment from educational placards discussing soils, forestry, water quality, and wildlife displayed
throughout.
The trail is located at 215 Wesleyan Road in Roxboro.

Roxboro Community School (RCS) was an instrumental partner in the project. Students spent hours creating the trail and the RCS Environmental Club provided research and designs for the educational markers on display.