Middle school girls' tennis practice and middle school boys' soccer practice have been cancelled for today, Tuesday, September 21.

Today's Coed Cross Country meet has been postponed until Friday, September 24 at Eno River Academy.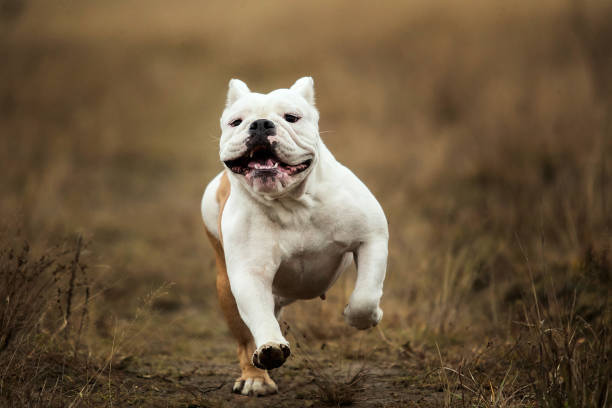 NCSSM Interest Meeting Coming Up

PCC College & Career Promise Meeting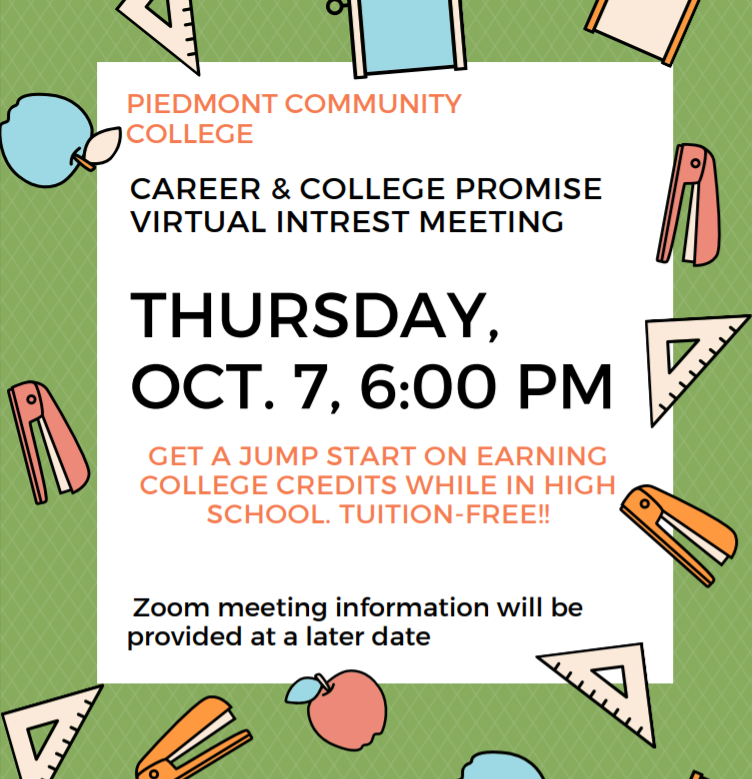 A message from Roxboro Police Chief David Hess: ​​RCS Family, Since the beginning of the school year, RCS Administrators have asked ​you to​ help keep students safe by refraining from stopping on Depot Street at the railroad tracks to drop off students. Parents are making illegal u-turns and/or stopping in the roadway, causing near crashes and creating safety hazards for student walkers. The police department will begin conducting enforcement in the area for traffic violations that occur. Drivers could be cited. Help us help make sure your children and the students walking to school remain safe by using the appropriate school drop off procedures. The last thing any of us want is a vehicle accident that injures a child. Respectfully, David L. Hess Chief of Police

RCS students and parent, please go to
www.myschoolaccount.com
and pre-order October lunches by Thursday, September 23. You may order by the week or the month. Tuesday - chicken tenders, mac and cheese, green beans, roll Wednesday - hamburger in gravy, mashed potatoes, corn, roll Thursday - hot dog, chili, slaw, chips

High school boys' basketball workouts are CANCELED for this week (September 21 and 23). They will resume on Tuesday, September 28.

RCS seeks a substitute/part-time custodian. Please send resumes to or contact Dave Ebert, Managing Executive Director, at
ebertdr@roxborocs.org
or call 336-597-0020.

First-dose Pfizer Covid Vaccine Clinic September 22, from 3 to 5 p.m. at Spuntech.

The Dining Hall relies on parent/grandparent volunteers to keep things running smoothly in a busy atmosphere. Volunteers are needed between 10:30 a.m. and 1 p.m. daily to help set up to serve hot lunches; take up money and check off the names of students who eat in the dining hall; clean microwaves, and restock for the next day. It takes a minimum of three volunteers per day. It is an easy way to fulfill volunteer hour commitments. Please email
russbs@roxborocs.org
to sign up. Volunteers are needed on September 17, 20, 23, 24, 27, and most days for the month of October.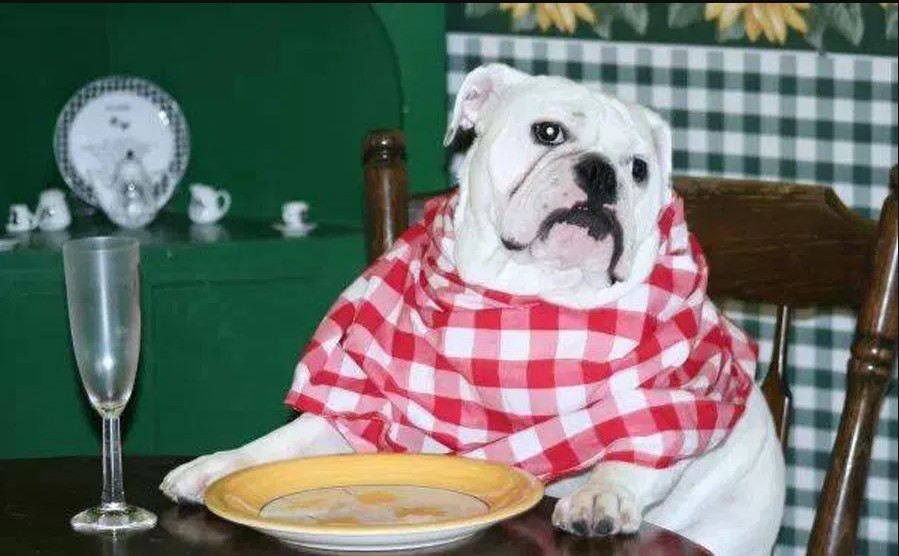 Parents, please have your child come to school with a face mask. We have a supply for genuine emergencies, but not enough to continue providing them on a daily basis. Thank you for your cooperation.

RCS is seeking substitute teachers for the 2021-22 school year. If interested, please download and complete an application at
www.roxborocs.org/page/careers-at-rcs
and return to Mrs. Graham at the front desk.

Parents, please remember that the only students allowed to come in the front door in the morning are children of staff. All others should be dropped off at the sixth grade door or use the high school entrance at the back of the building. Thank you for your cooperation.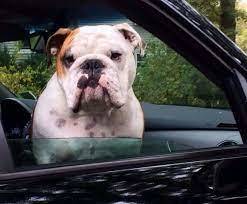 Bulldog Day 2021 was a huge success and RCS is extremely grateful to everyone who supported our student athletes. Thanks to you, we exceeded our fundraising goal. Whether you donated items or money; helped in a booth or with a game; organized an activity; ran or walked in the 5k; bought lunch plates or raffle tickets, or just came out and enjoyed a beautiful late summer morning with friends, we appreciate your support. Our community truly makes us #bulldogproud.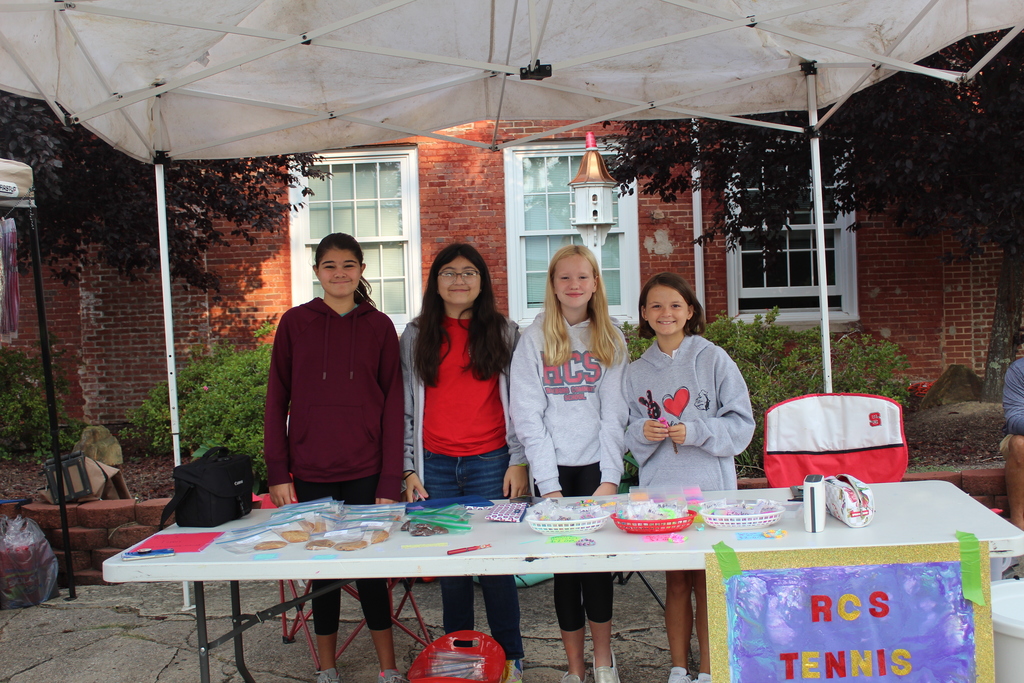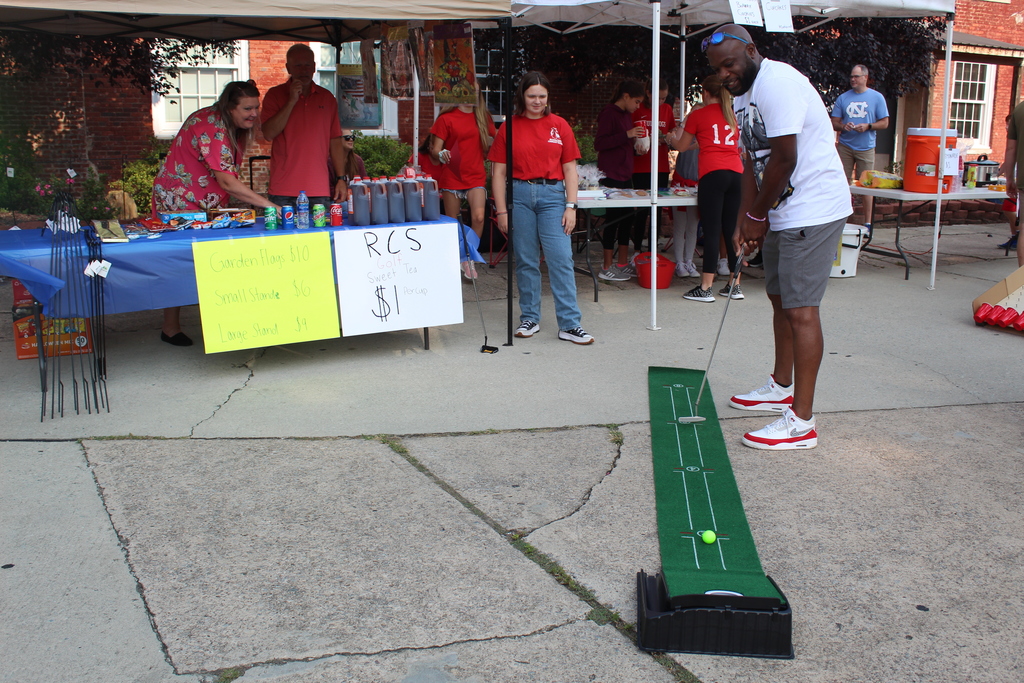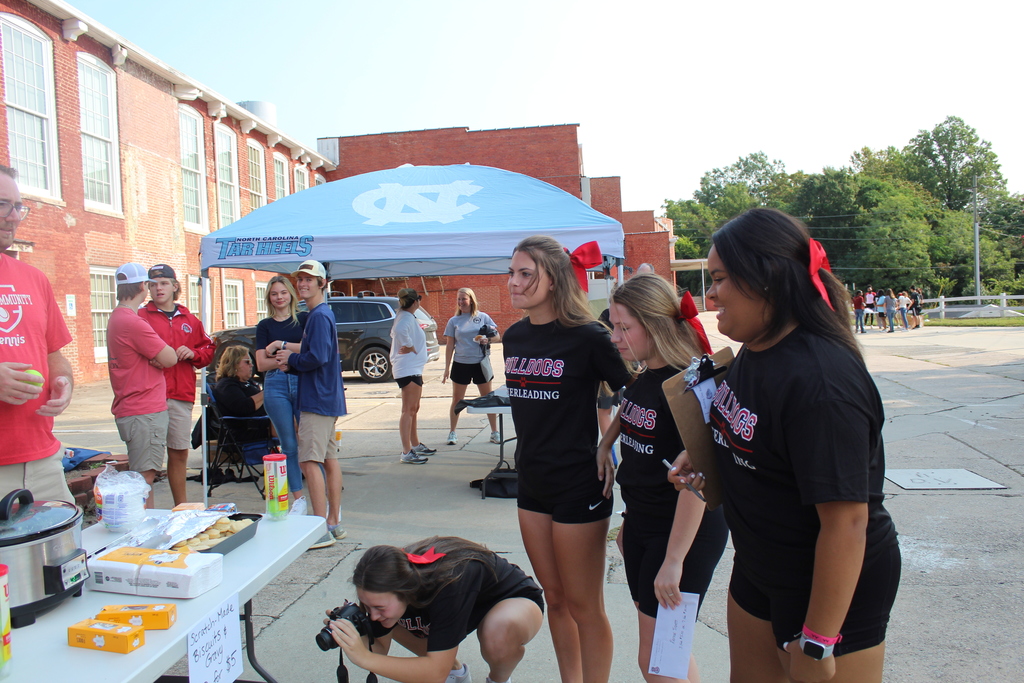 The RCS Band is selling candy! There is a vending machine in the second dining hall. All items are $1. Candy will be for sale at the beginning of lunches on the dining hall candy cart. All items are $1 except for Sour Punch Straws, which are $1.50.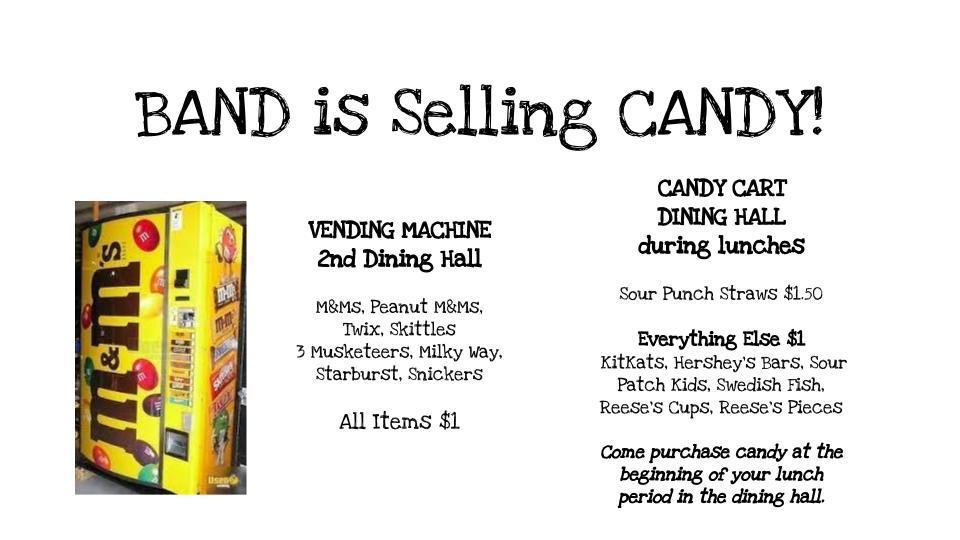 Friday, September 17 will be a Jeans Day. The $2 donation will benefit RCS Athletics.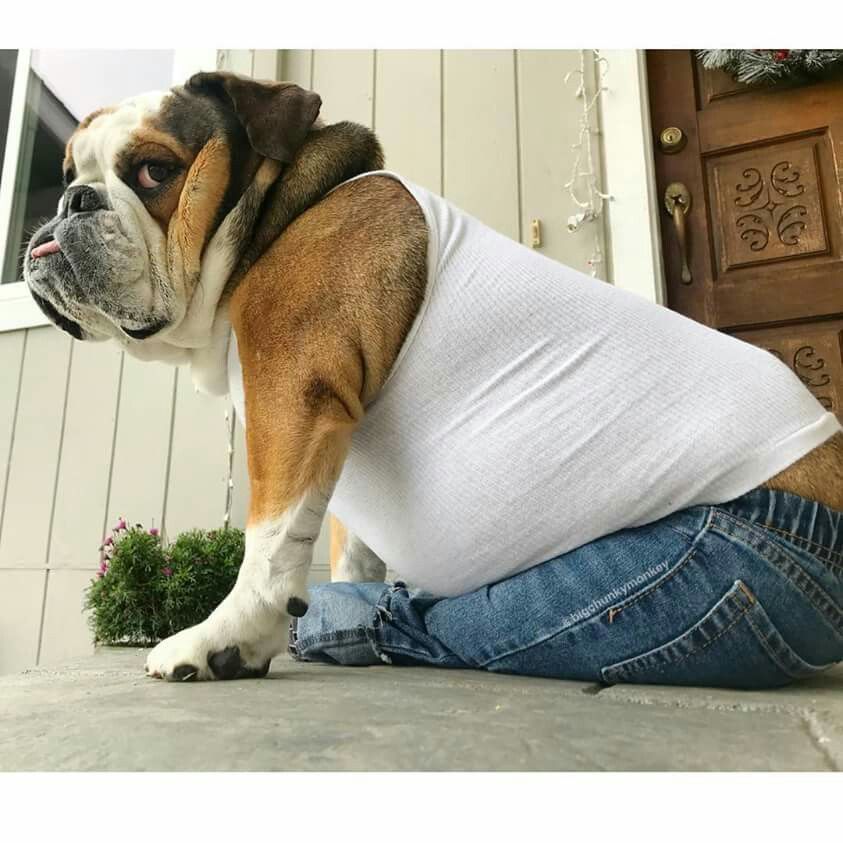 Bulldog Day is in full swing! Come out and join the fun until noon today!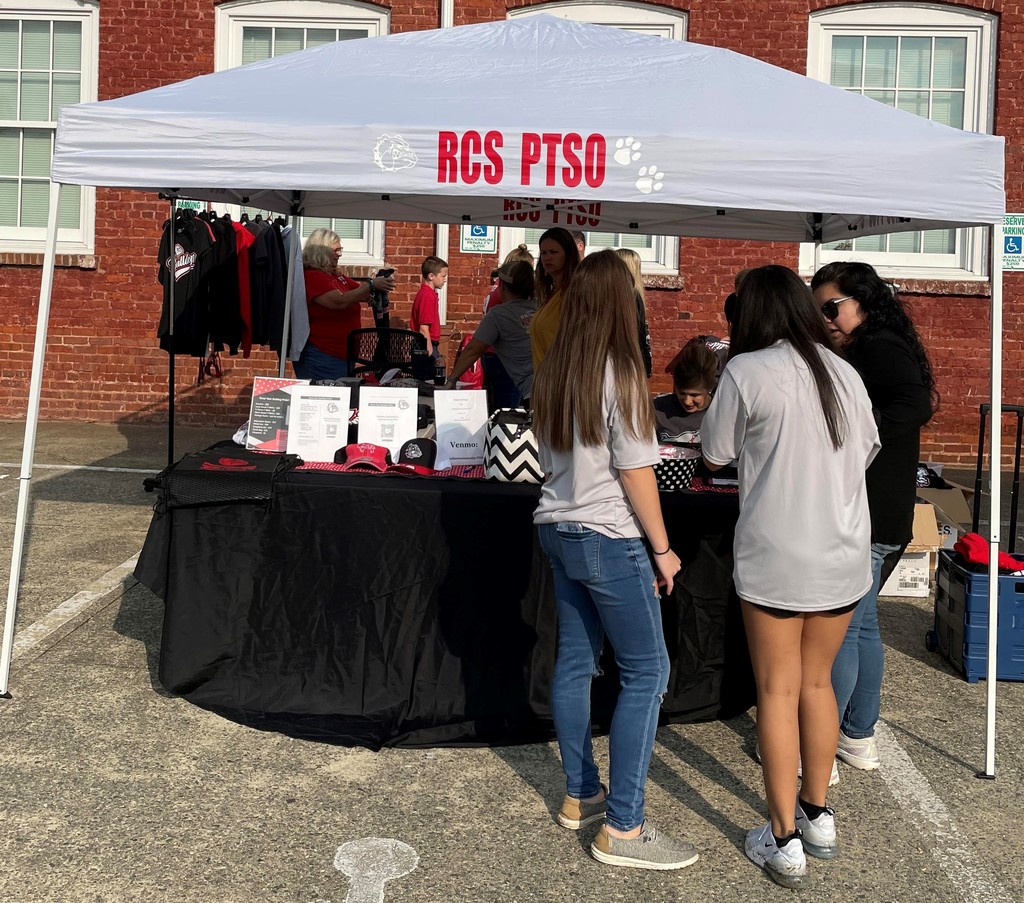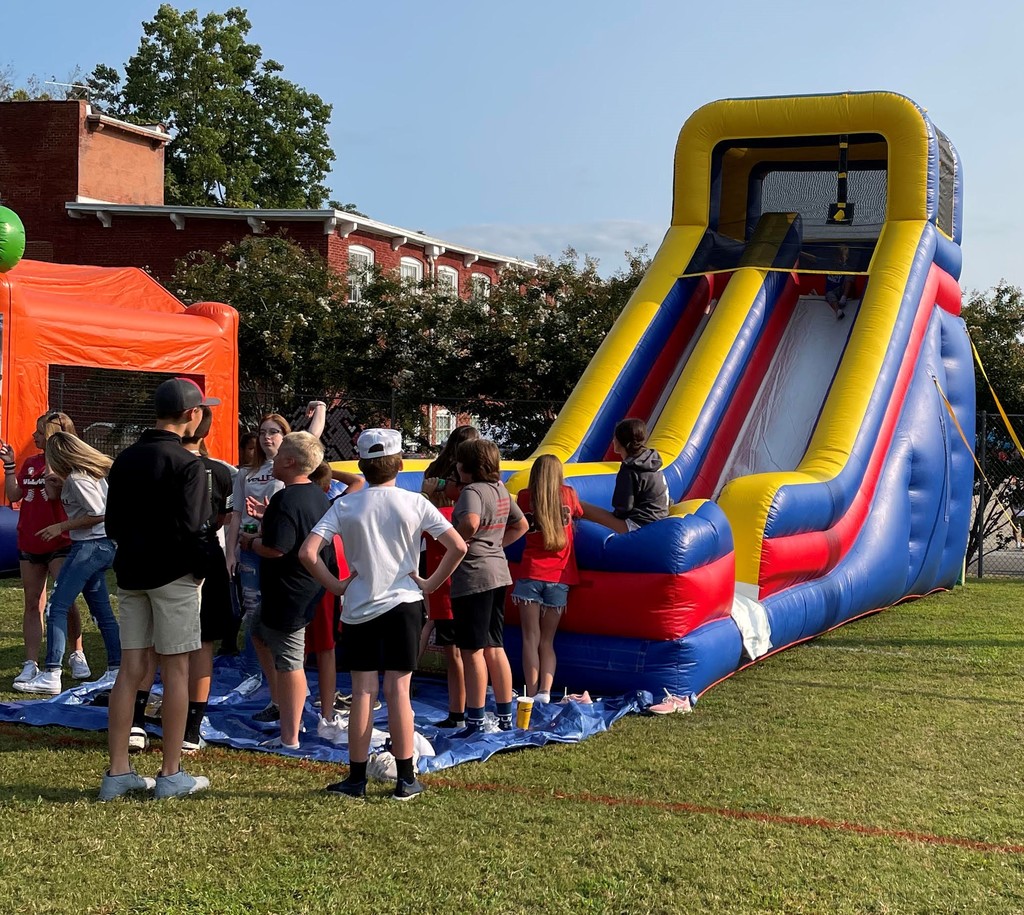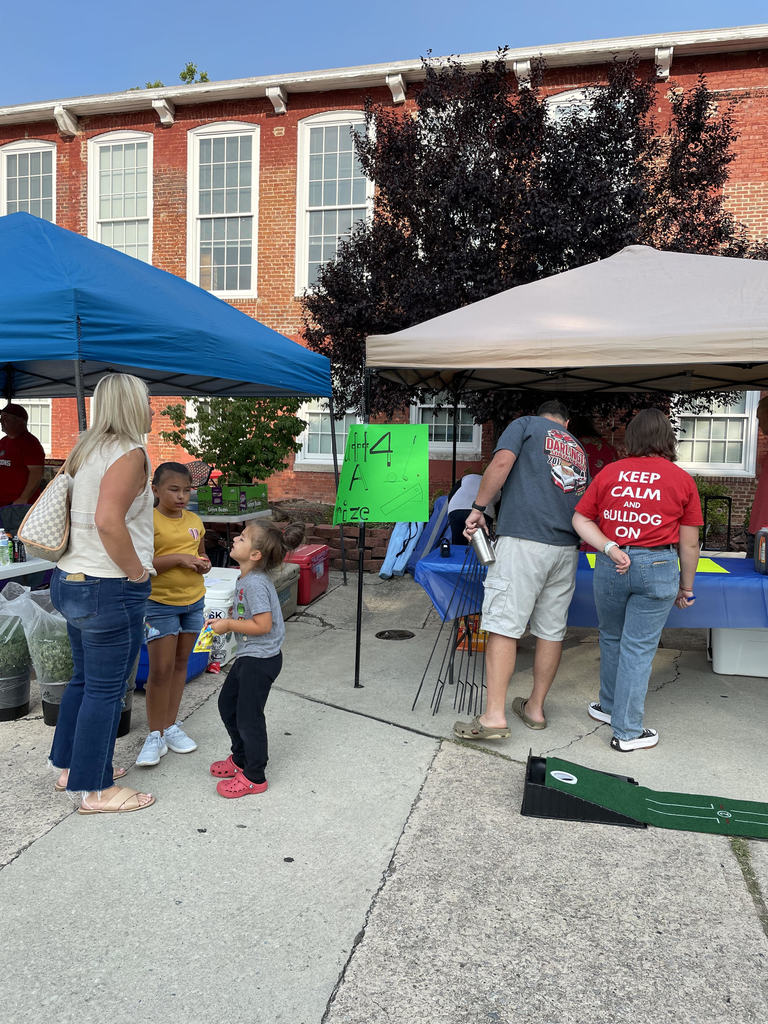 The NCHSAA has partnered with the NFHS Network to broadcast state championship events as well as regular season contests live on the NFHS Network.
https://www.nfhsnetwork.com/schools/roxboro-community-high-school-roxboro-nc
These games can be viewed live on the NFHS Network with any of the following passes: · Monthly Pass (live events for one month) - $10.99 · Annual Pass (live events for one year) - $69.99*** ***Choose an Annual Pass to participate in the High School Support Program, which gives schools and athletic programs the financial boost they need right now. Available at:
https://www.nfhsnetwork.com/subscribe/retail
Members can watch games on demand after 72 hours and DVDs are available for purchase.

We have 18 BBQ plates (meat and all the fixins) and two pints of meat for sale tomorrow at Bulldog Day. The plates are $8 each and the meat is $5 per pint. See Bonnie Regan or Crystal Martin at the raffle tent to purchase.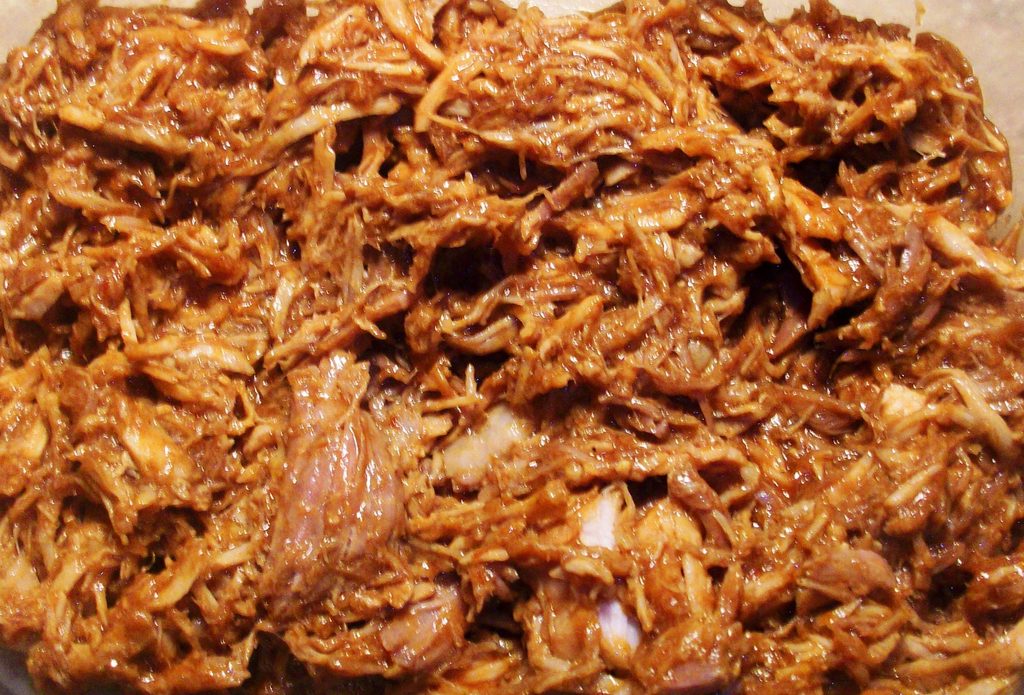 Many thanks to the volunteers helping to serve delicious barbecue lunch plates today! Don't forget to come out tomorrow for Bulldog Day, 9 a.m. to noon, and support our RCS student athletes.